Saddle up partner, and hit the trail with Western Justice by Air Venturi.  Inspired by the heroes of the old west, set your sights westward with classically styled airguns, CO2 pistols, and accessories for wranglers young and old.
Featuring a line of Officially Licensed John Wayne airguns, Western Justice pays homage to one of the most iconic American film stars of all time!  Soon you'll you have everything you need to feel like you're about to circle the wagons!  Grab your iron and hit the range cowboy!
---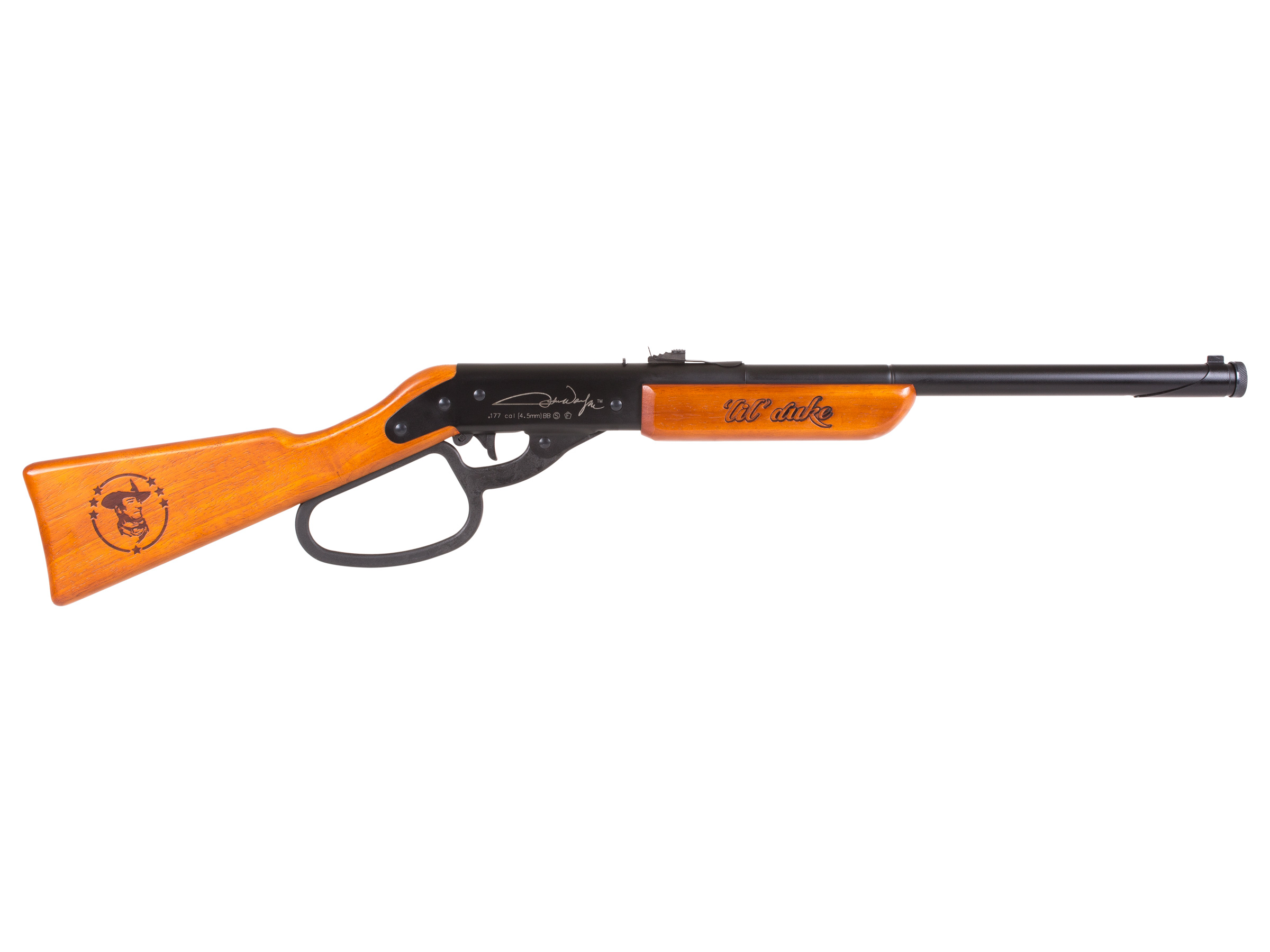 John Wayne "Lil' Duke" Signature BB Rifle
Our new take on a classic design, the John Wayne "Lil' Duke" Signature BB Rifle is a great teaching tool for younger shooters and anyone new to shooting sports.   The 'Lil' Duke gets even more exciting when combined with Air Venturi's LASSO Mount which adds a 3/8 inch dovetail rail to the rifle and mount a scope.
This unique rifle features a stained wood stock etched with the Duke's likeness and the words "Lil' Duke" across the fore-grip. The big man's signature stands out in high relief on the action of the gun. Load up to 550 BBs into the breach, cock the large loop lever action and plink away! Spin cans and pummel paper targets with BBs reaching speeds up to 350 fps.
---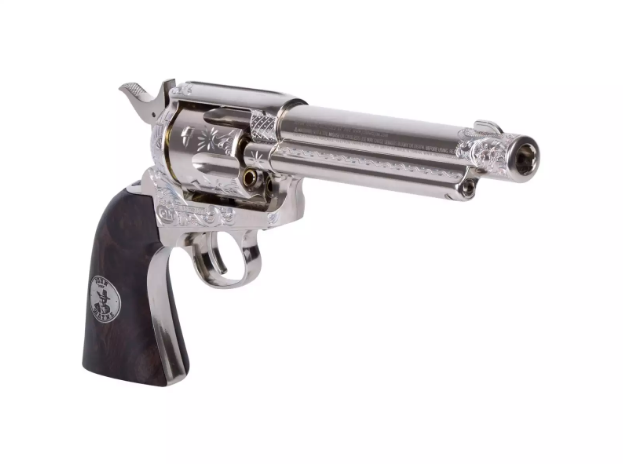 John Wayne Historic Colt Pellet or BB Revolver Series
Our John Wayne Signature Series continues to give fans of historic arms something to talk about with the John Wayne Colt Single Action C02 Pistol.  Featuring a full metal frame with a detail of the Duke himself across the grip.  These 1:1 Colt replicas are available in multiple finishes and grips colors.  Each includes 6 .177 BB or Pellet shells that load like the real steel!  Pick up this CO2 six-gun and recreate your own quick-draw shootout!
---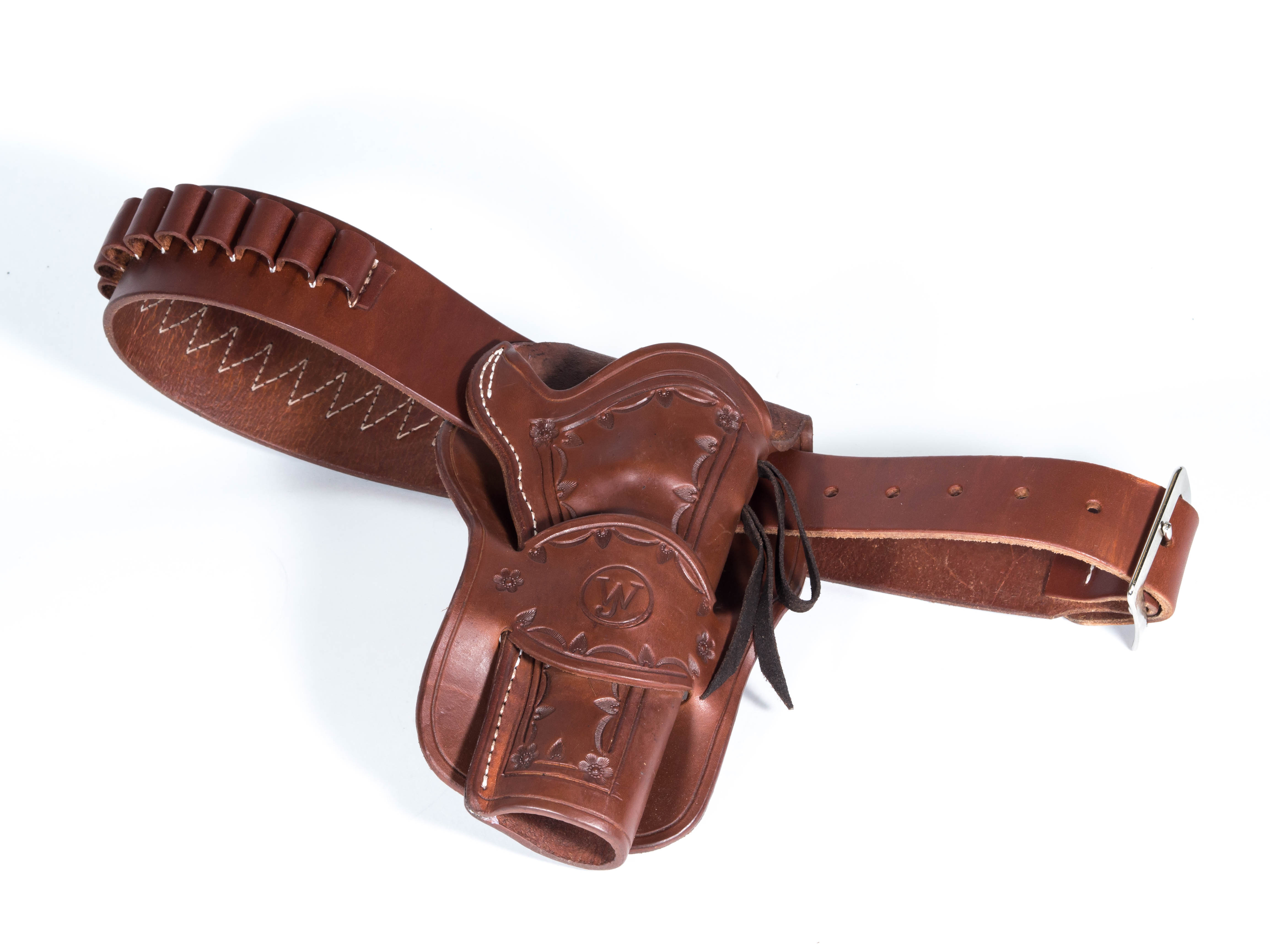 Western Justice Belts and Holsters
All the gear you need for spitting BB's out of your Single Action Army CO2 Pistol!  This line of finely styled ammo belts and holsters ring true to the look of Wild West saloon gunslingers and bandits!  Each belt is available in three colors, Chocolate brown, Black and Natural Leather and holds up to 36 pellet/BB cartridges.  Finely tooled leather holsters belts come in matching colors for right or left handed shooters—or double up for dual wielding if you like a challenge!
---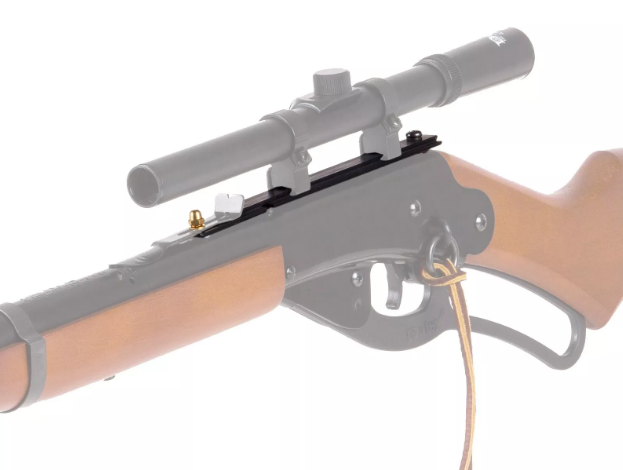 LASSO Mount
Make your plinker more precise with LASSO! Many shooters learned how to shoot on simple springer airguns like the Daisy Red Ryder and the Lil' Duke repeater.  Opens sights were the only option on these airguns for decades until Air Venturi introduced their Lever Action Simple Securing Optics mount (LASSO).  With LASSO, add a 3/8 inch dovetail rail to your Red Ryder or Lil' Duke and mount a small rifle scope!  Zero in on paper targets and cans and plink away!  LEARN MORE