Bring your targets in nice and close with Mantis scopes by Air Venturi!
Each Mantis scope is made from durable heavy duty aluminum and able to withstand the rigors of airgun vibration and recoil of the most powerful airguns on the market.  Looking into the 1" tube you'll find mil-dot reticles–the ideal crosshair to keep shots accurate at variable target distances.  Crisp and clean ¼" clicks at 100 yards makes sighting easy and fast. Each scope includes adjustable objective (AO) allowing you to get a clear image of your target from 5 yards to infinity and put pellets on target every time.
With Mantis you get a premium optics experience without a premium price-tag.
---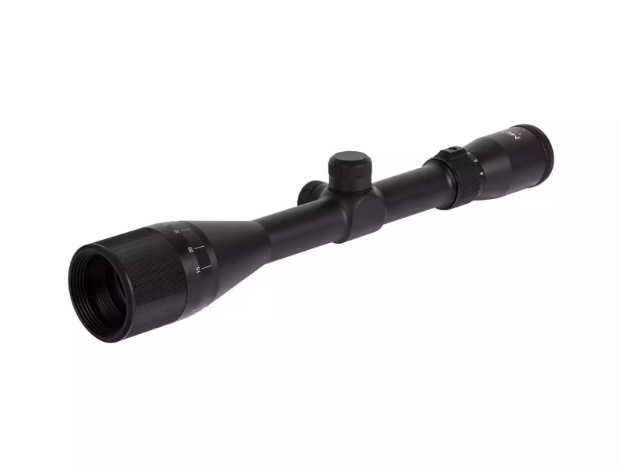 Mantis 4-12×40 AO Rifle Scope, Mil-Dot Reticle, 1/4 MOA, 1″ Tube
Keep a bead on your prey and strike fast with the Mantis 4-12×40 AO scope.  The mid-size 40mm objective lens allows shooters a wide field of view without being too bulky.  Large and in charge at 40mm, this Adjustable Objective scope allows shooters to magnify their chosen target 4-12x.  Featuring mil-dot reticles for easy holdover/under for shooting at variable distances and windage. Like every Mantis, the 4-12×40 is built to hold up to the recoil of high powered springers, and essentially weatherproof (resistant to fogging, and water).
---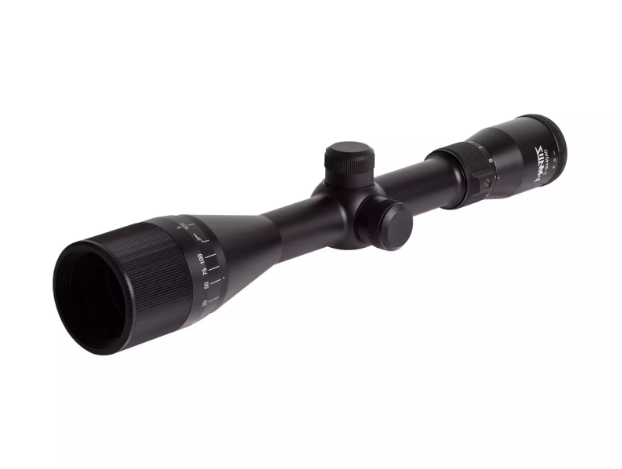 Mantis 3-9×40 AO Rifle Scope, Mil-Dot Reticle, 1/4 MOA, 1″ Tube
Able to fit nearly any rifle, the Mantis 3-9×40 AO includes 3-9x magnification range, mil-dot reticle, and Adjustable Objective.  This scope's durable build will ensure years of accurate service.  Matching scope rings and 3" sunshade are sold separately.
---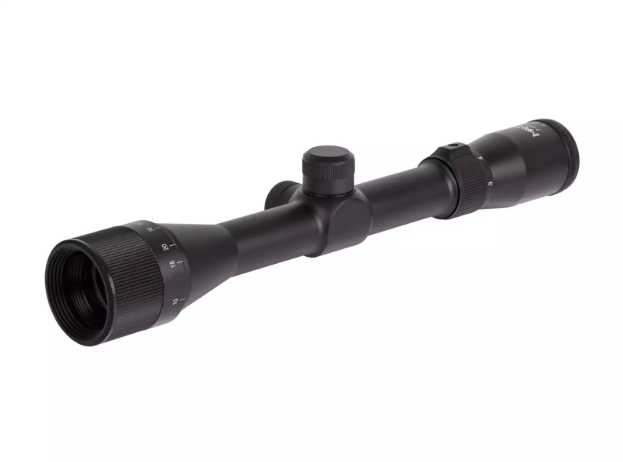 Mantis 3-9×32 AO Rifle Scope, Mil-Dot Reticle, 1/4 MOA, 1″ Tube
This mid-range scope is perfect for airgunners looking to upgrade their boring stock optics for something more durable and with better features!  As with all Mantis Scopes, the 3-9×32 features multi-coated lenses, mil-dot crosshairs and snag free turrets.