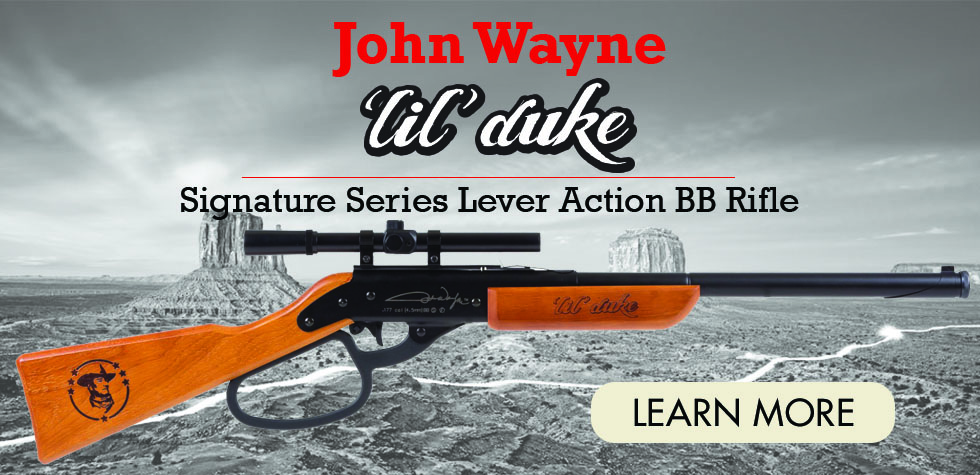 Large Loop Lever
Its large loop cocking mechanism makes for one of the easiest guns to cock and lock along with great enhanced western styling.
John Wayne Signature
Featuring a stained wood stock with the Duke's likeness etched into the butt piece, and the words 'Lil Duke across the foregrip.
LASSO Scope System
The 'Lil Duke can take advantage of Air Venturi's new LASSO scope and mount, making this gun a perfect scope training platform for young shooters.*
Throughout his iconic film career, John Wayne trailblazed across the silver screen, captured hearts worldwide, and portrayed courage in the face of all odds, as only he could. To honor the Duke's legacy, Air Venturi presents the Officially Licensed John Wayne 'Lil Duke .177 Caliber Lever-Action BB Rifle.
Caliber: 0.177
Velocity: Up to 350 fps
Power Plant: Spring Piston
Action: Lever Action
Overall Length: 34 inches
Loudness: Low
Construction: Metal/ABS Plastic/Wood
To place your dealer order, or for more information on the Lil Duke, contact Air Venturi at 216-292-2570, or [email protected].