Founded in 1825, H&N is renowned worldwide for producing premium airgun ammo at affordable price points. H&N's focus on crafting the perfect airgun ammo has given airgunners everywhere the leading edge in target shooting and small game hunting.  Using high-quality raw materials, H&N ammo leaves less lead-fouling than traditional ammo, delivers ideal velocities, and provides stunning accuracy shot after shot.  When you need the most accurate airgun ammo you can find, reach for H&N.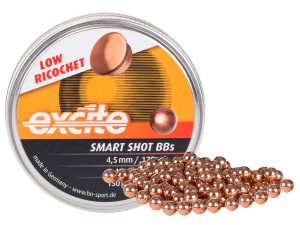 H&N Smart Shot
Smart Shot BBs keep ricochets to a minimum by replacing the steel of conventional BB's in favor of heavier lead that deforms on impact.  Featuring a double copper-plating process, Smart Shot BBs are 20% harder than traditional lead BBs and won't deform in spring-loaded magazines.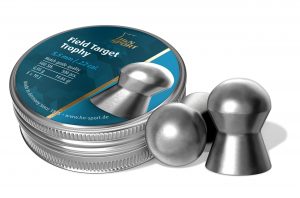 H&N Field Target Trophy
Want to become a Field Target champion? H&N Field Target Trophy pellets will give you the accuracy you need to win when the competition gets fierce.  With a composition that's 20% harder than traditional pellets, FTT pellets provide exceptional accuracy and unparalleled aerodynamics for the smallest groups possible.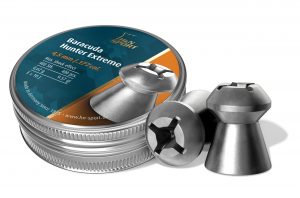 Baracuda Hunter Extreme Pellets
When you're ready to hit the trails, the Baracuda Hunter Extreme should be your go-to pellet for airgun hunting.  These heavy rounds provide devastating knockdown power against small game and feature a deep, cross-shaped hollowpoint designed to provide maximum hydrostatic shock, with the accuracy you've come to expect from H&N.