This officially license blowback from Springfield Armory has the fit, feel and finish to practice tactics at a fraction of the cost of the real.45 ACP pistol.
With its realistic heft, authentic controls, and blowback action, this 18-shot, magazine-fed BB repeater is practically indiscernible from the real-steel .45-caliber pistol.
Rounded out with a deep grey, parkerized finish, fixed sights, and an 18-round drop-free magazine/CO2 compartment, this handsome BB gun is the perfect tool for training at home and a fun gun for plinking or target practice without having to pay for range time and .45 ACP ammunition.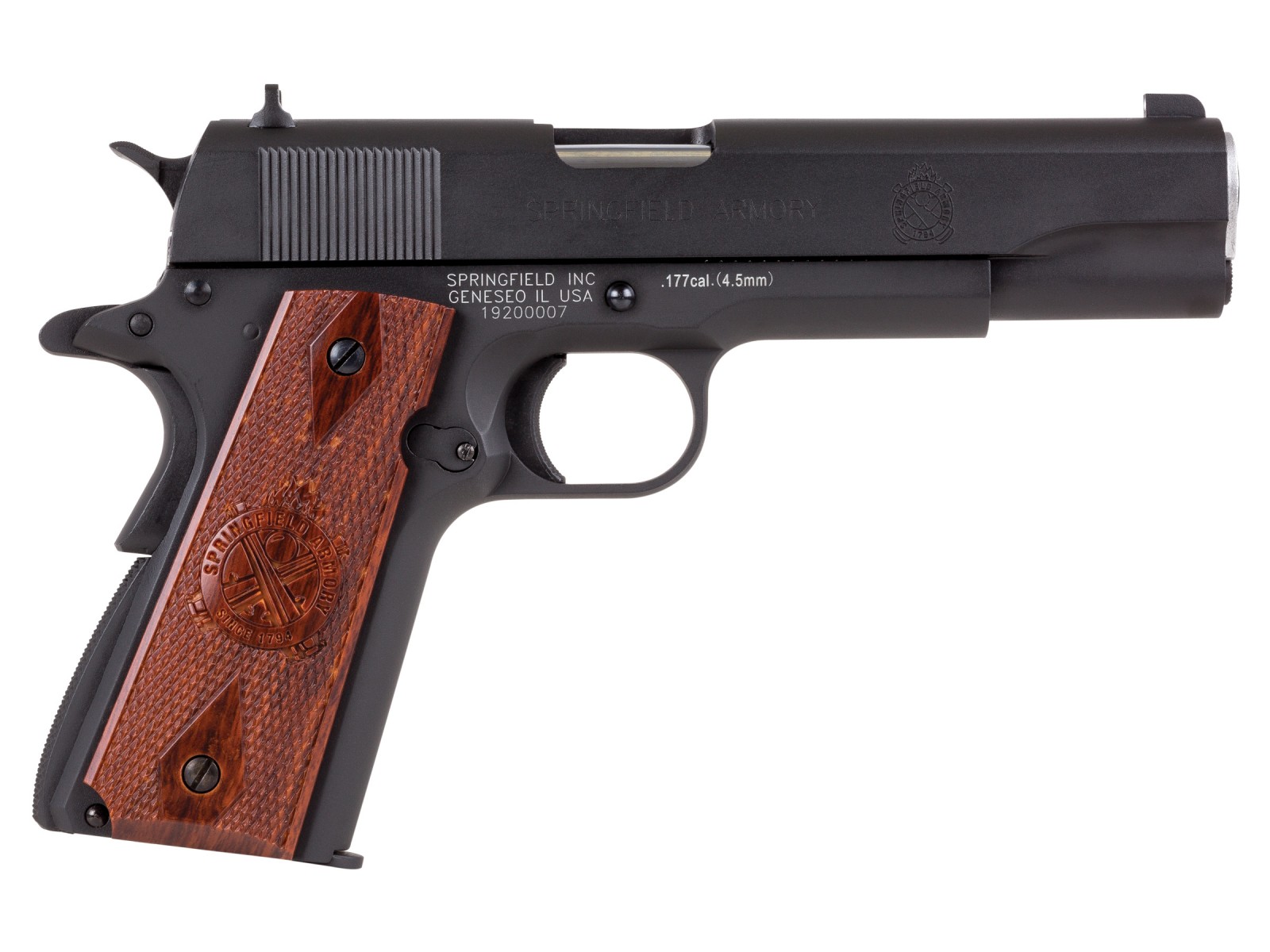 The Springfield 1911 Mil-Spec is an ultra-realistic replica featuring:
Authentic and functioning grip safety.
Faux wood grips with Springfield Armory logo
320 fps with steel BBs, 350 fps with Dust Devil BBs.