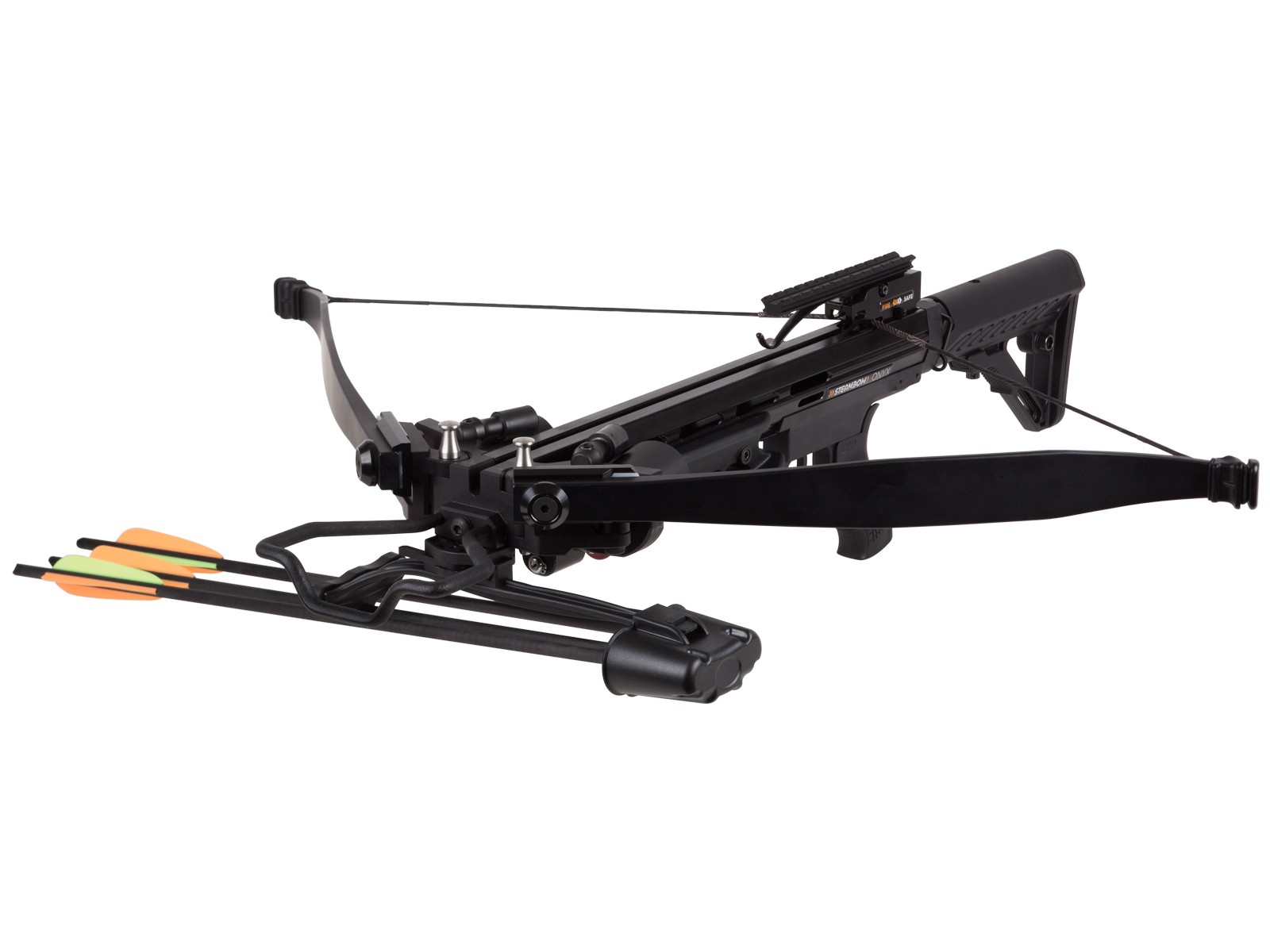 ONYX Tactical Crossbow Powered by Steambow
The ONYX powered by Steambow is not only the perfect combination of speed, power, ergonomics, and one of the most powerful hunting crossbows in the world, it is collapsible and offers a revolutionary one-push cocking system, where cocking is achieved at the push of a button. Automatically cock your crossbow, without effort, when you need it most…just before shooting.
Powered by compressed air with a refillable tank, the ONYX allows for either a very rapid rate of fire or almost completely silent operation.
Specs:
Draw Weight / Manual Cocking: 225 lbs
Draw Weight / One-Push Cocking: 1.5 lbs
Length: 28.5″ to 31.5″ (collapsible buttstock)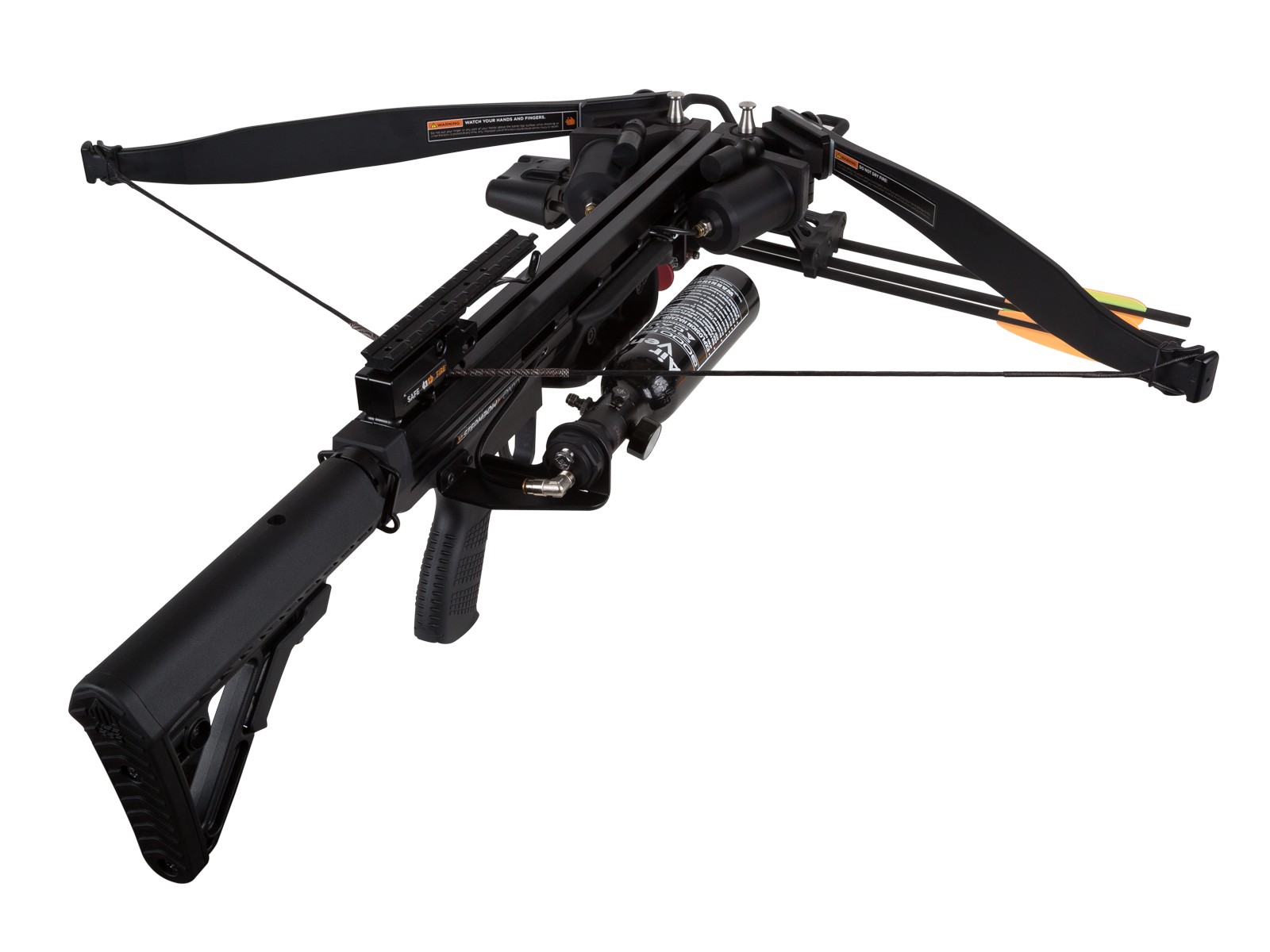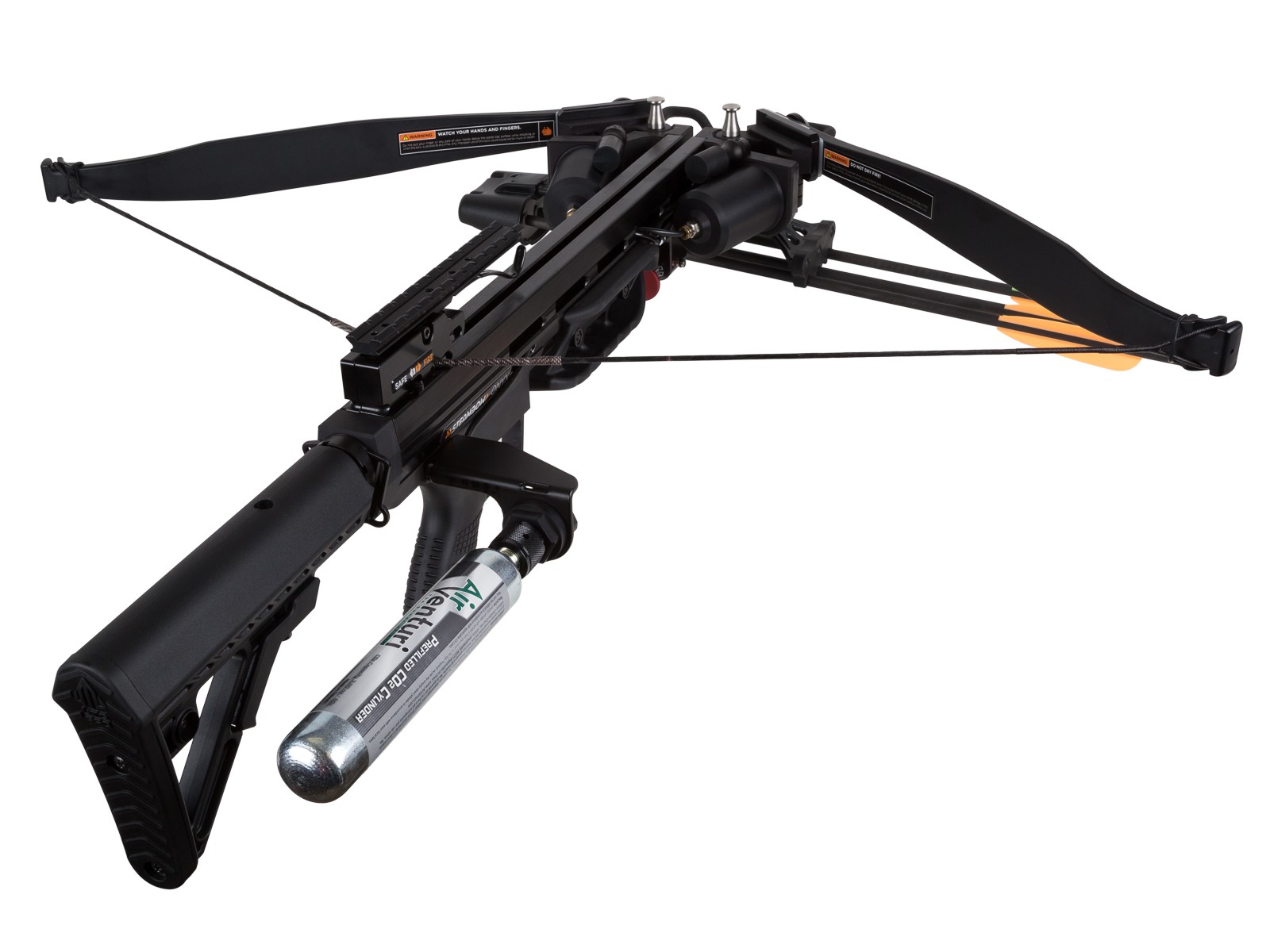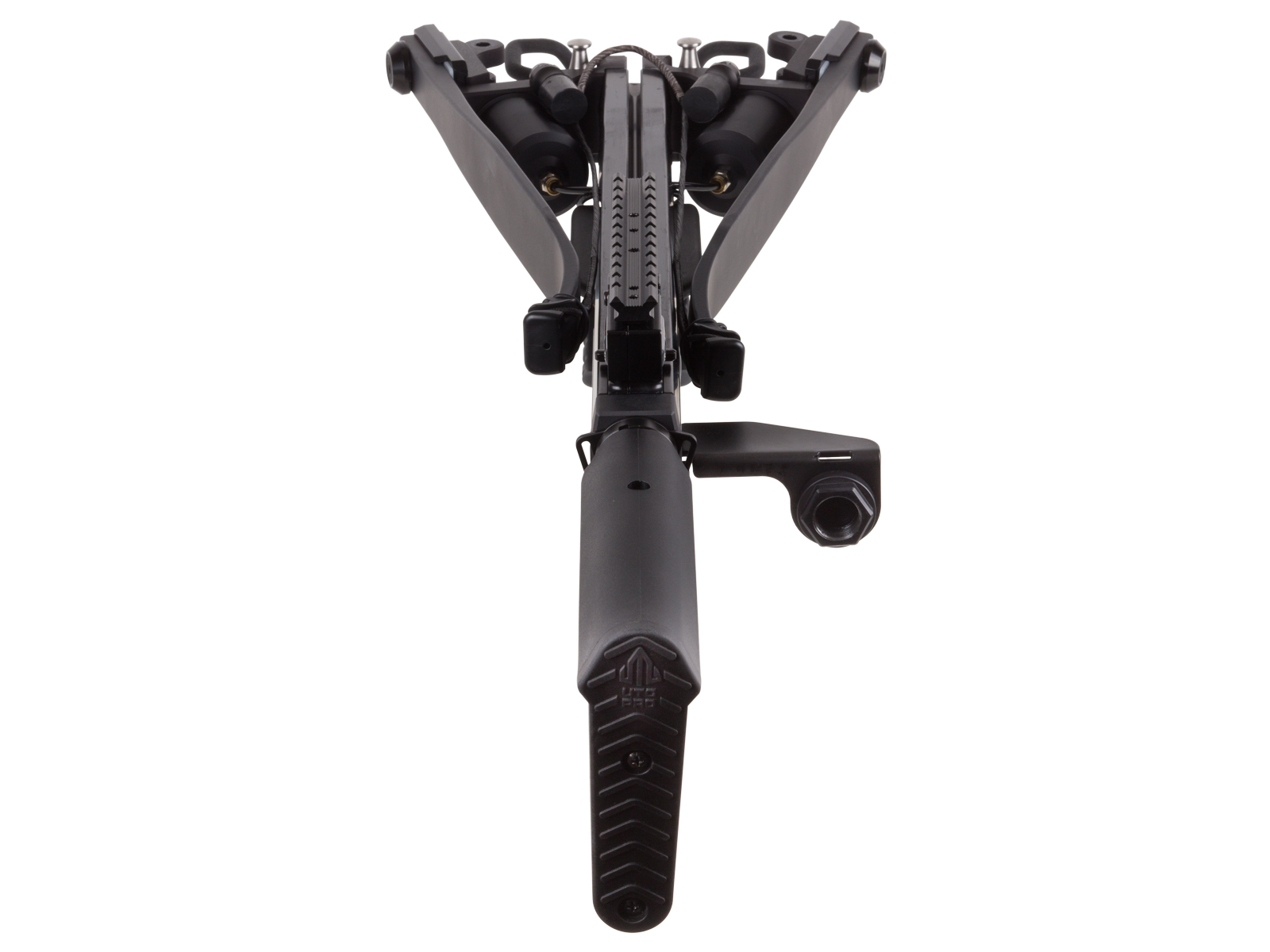 Keith Warren putting the Steambow to good use on a West Texas hunt!

Check this out for more Steambow action!