The Avenger Bullpup PCP Air Rifle takes all of the popular features from the original Avenger and places them into a smaller and more maneuverable design for all-day hunting comfort. The Bullpup still has the incredible accuracy and flexibility of the standard Avenger, but now measures only 33″ long overall, down from about 43″ overall for the longer versions.
The Bullpup features two additional forearm Picatinny accessory rails, a pistol grip, tactical-look buttstock, and magazine storage compartments integrated into the stock. It has a height-adjustable cheekpiece, and the combination 11mm dovetail and Weaver optics rail has been lengthened and raised to allow larger scopes.
PCP
Sidelever
Max velocity: 1000 fps (.177), 930 fps (.22), 900 fps (.25)
Max power: 22 fpe (.177), 34 fpe (.22), 45 fpe (.25)
Magazine capacity: 10rd (.177 & .22), 8rd (.25)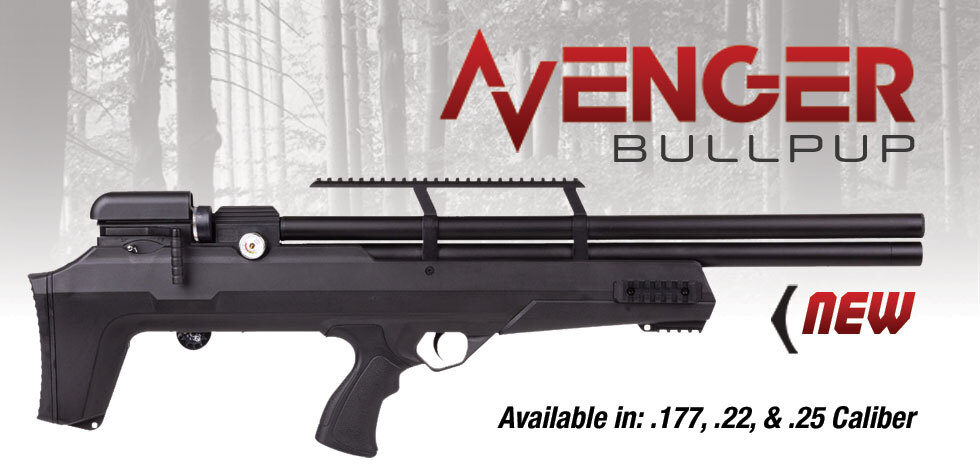 See even more on the Avenger Bullpup below!