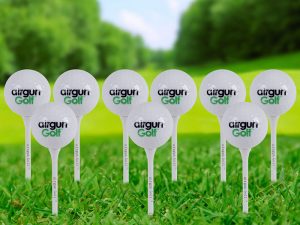 Airgun Golf Exploding Golf Balls
Tee up and blast away with one of the most exciting sports ever devised–Airgun Golf!
This white beauty may look and feel like the real thing, but once you shoot it, it bursts in a spiral of powder and parts! The real challenge to airgun golf is exploding the ball at long distance, 100 yards –even 150 if your airgun is up for the task. Each package includes your choice of 1, 3, 6, or 9 exploding golf balls.