Ataman's story began in the early 2000s when Russian gunsmiths, increasingly exposed to Western Olympic competition PCP airguns, dreamed of building airguns that could face the competition head on. Working side by side with Russian Olympic shooters, Ataman honed their manufacturing to craft airguns that represented the leading edge of the industry.
Starting in 2005, Ataman began producing its own precharged pneumatic airguns with precise CNC machining techniques placed front and center. Their mission? To create the world's most precise sporting and hunting rifles with the support of Russian's finest gunsmiths.
Today Ataman has achieved astounding success with a a PCP line that's rugged, reliable and above all else—accurate. Air Venturi is one of the only distributors for Ataman in the US, and is honored to bring the best airguns of the East back to the West. The first time you pull the trigger, you'll see why Ataman PCPs represent the pinnacle of quality Russian airguns.
---

M2R PCP Airgun Platform
Ataman's prowess can be seen in its M2R platform. This proven model is available through Air Venturi in three platforms: carbine, ultra-compact carbine, and a bullpup. Each variation of this airgun features walnut or synthetic stocks, Lothar Walther barrels, match grade triggers and internal regulators. The M2R's 300 BAR (4350 psi) fill pressure keeps the shots coming at speeds up to, and over, 900 fps. These repeaters are available in .177, .22, .25, 30 and .357 calibers through Air Venturi.
---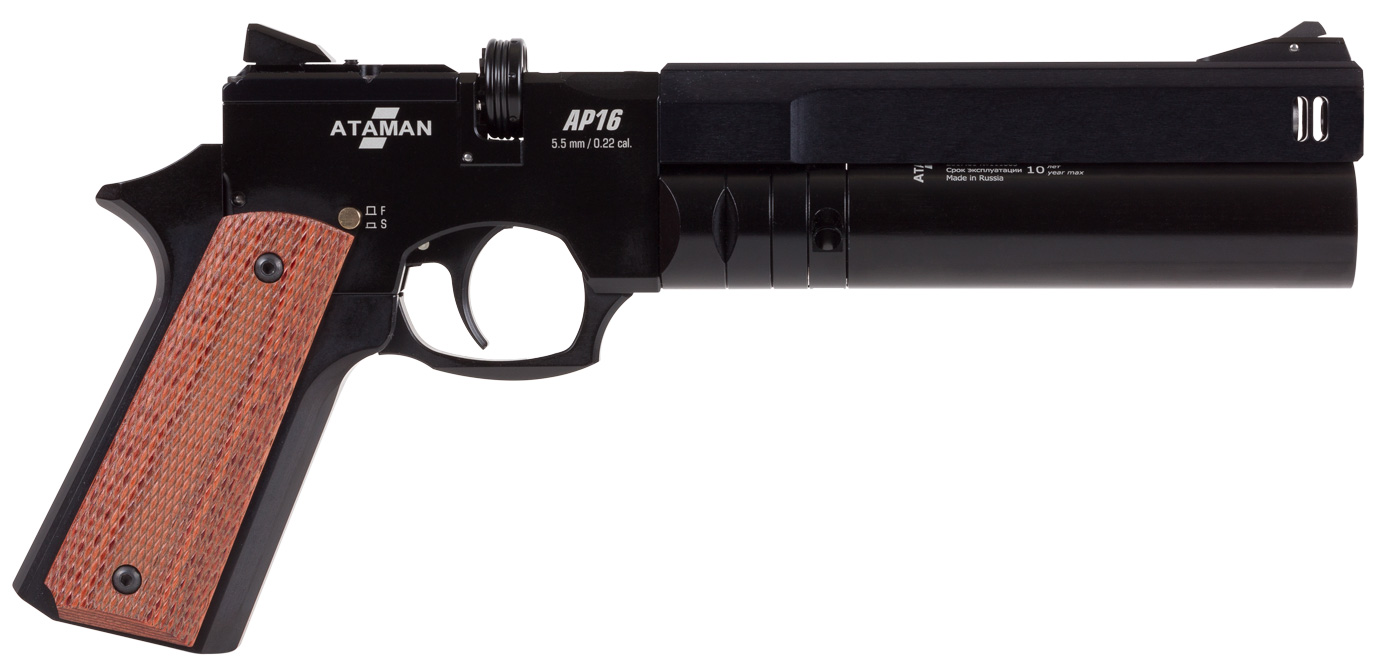 AP16 Regulated PCP Pistol
Ataman craft really shines through in their distinctive PCP sport pistol, the AP16. The AP16 is lightweight and ergonomic, with modern technology and classic styling and options such as adjustable triggers and internal regulation for consistent shots. The AP16 has a 60cc 300 BAR (4350 psi) fill pressure that launches 20 shots at speeds up to 590 fps! Air Venturi offers this unique pistol in .22 caliber only, with silver and black finishes, with full size and compact models available. LEARN MORE