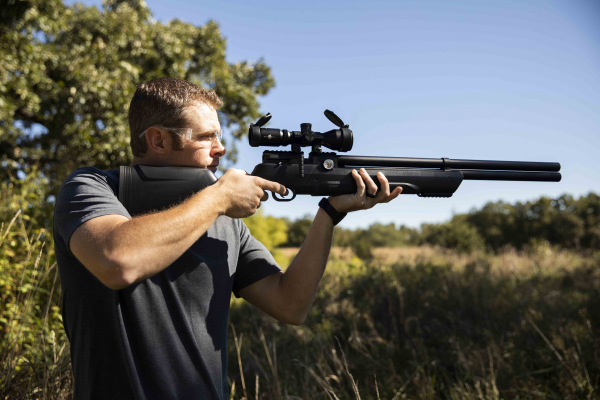 Solon, OH — Air Venturi is excited to announce its Avenger received top billing in Outdoor Life's "The Best Hunting Rifles of 2022."
The regulated pre-charged pneumatic air rifle is lightweight, powerful, and highly adjustable — all at an affordable price point. Weighing in at just 6.4 pounds, the Avenger is easy to handle and boasts a maximum velocity of 1,000 fps. An externally adjustable regulator allows for simple performance adjustments up to 3,000 PSI, while a male quick disconnect fitting makes filling the air rifle a breeze.
The Avenger also sports a two-stage adjustable trigger, fully shrouded barrel, and 11mm dovetail/weaver combination scope rail. It operates quietly and shoots accurately, making it an ideal choice for hunting backyard pests, vermin, and other small game.
Outdoor Life named the Air Venturi Avenger the best hunting air rifle for its "excellent accuracy, power, and shot-to-shot consistency," and it was the only airgun listed in the lineup of leading hunting firearm contenders.