NEW AIR VENTURI AVENGE-X
Your Airgun. Your Way.
With this system, your customer can buy ONE air rifle now for $500 that can be adapted with interchangeable calibers, air supply and stocks! Buy now, upgrade later.

Upgrades available for pre-order now!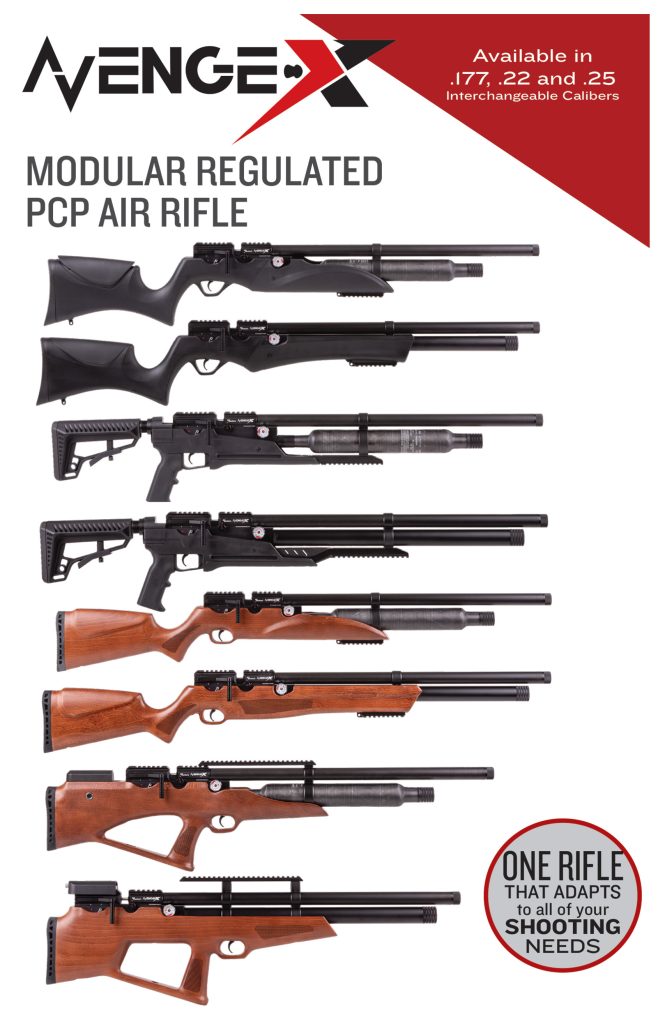 Change the style, caliber and air source as needed, in just minutes!

– Need a classically styled .177 for target shooting and small pests? Done.
– Need a bullpup in .22 to go after squirrels in the woods with? Done.
– Need a tactical .25 to shoot longer distances from the bench? Done.

The Avenge-X platform features an externally adjustable regulator, hammer spring AND transfer port to allow for even more tuning possibilities than our entry level Avenger. Whether you are looking to shoot all day off of a single fill, or want to send your projectiles downrange at blazing speeds and energies, the Avenge-X is built to do it all. Even if the modularity doesn't excite you, the tunability, quality and overall performance of these rifles is sure to get your attention.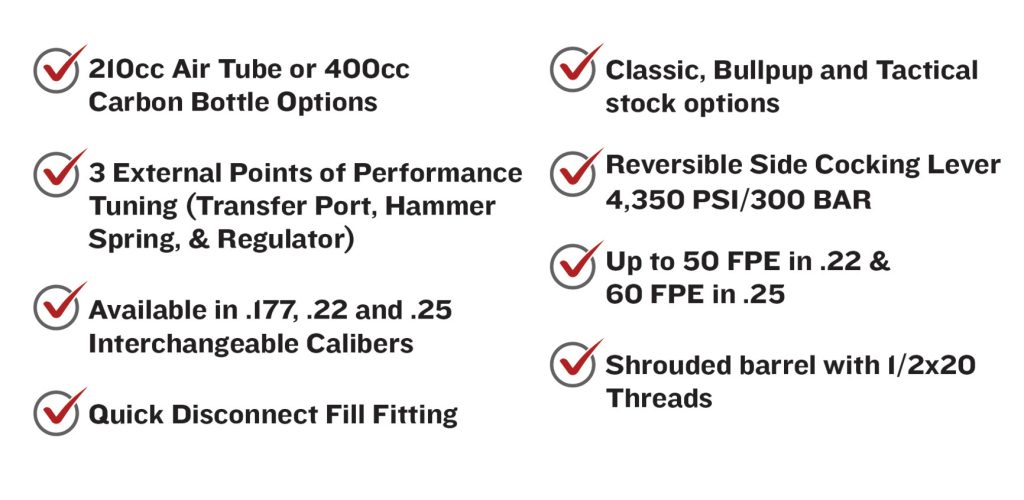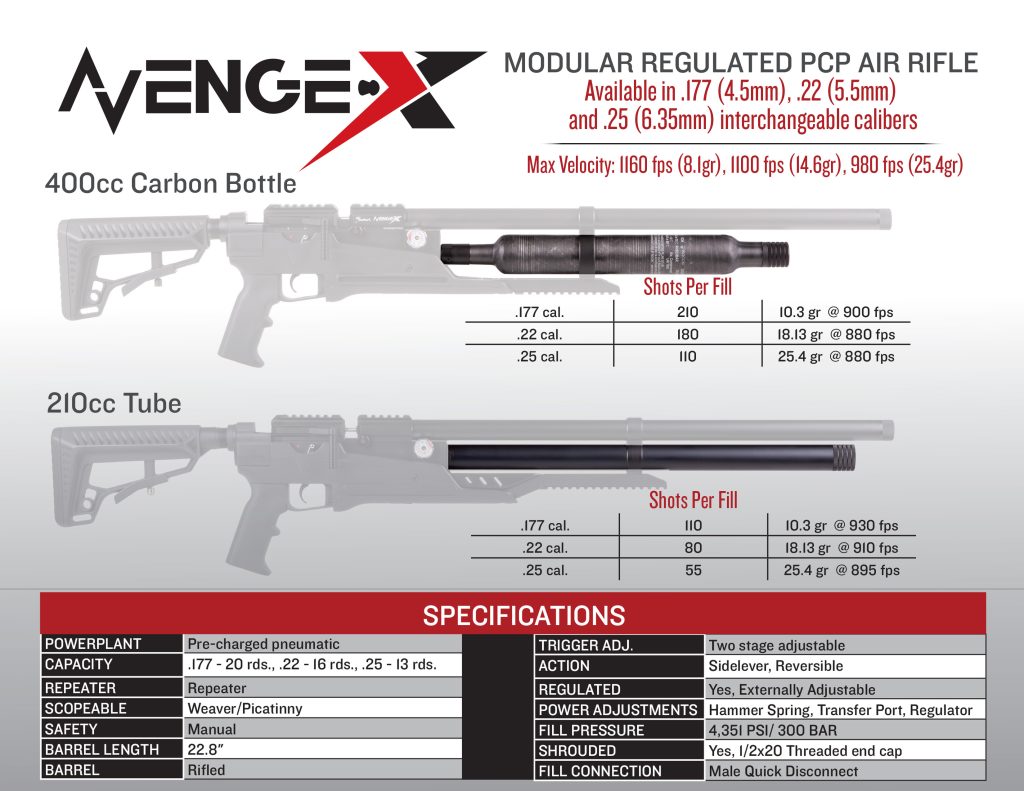 Eight different configurations are available to suit the needs of any shooter!